Timeless Style
New On-Site Stylists at FLX Salon & Spa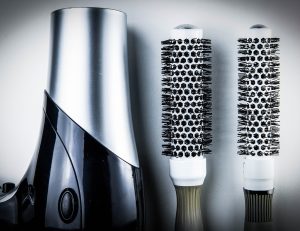 Sleek and straight? Or mega volume? Romantic curls? Or neat and tight? If you feel the need for a new look, but don't want to commit to a full cut or color, a professional blow-out is the perfect solution for you. Alternatively, for those with very short hair, a neck trim is an excellent way to clean up your existing style and quickly freshen your look. Best of all, this month your first blow-out or neck trim is free at FLX Salon and Spa!
Both services are simple to schedule. Simply click here to book your preferred date and time, and then head downstairs to see Trish or Nathan, your on-site stylists, who are ready to give you the fresh look you've been craving. If you prefer, you can choose to have them come up to your residence and style you in the comfort of your own home.
You may arrive for your appointment with clean, wet hair, or choose to have your shampoo done at the salon. The service itself is both relaxing and quick – neck trims take no more than 15 minutes, and blow-outs take 30-45 minutes depending on hair length and texture. Light curling or flat iron work is included in blow-out, and Oribe and Goldwell products set the style. You'll leave the salon runway-ready, and your blowout should last 2-3 days, depending on your level of activity.
Trish and Nathan are on-site at FLX Salon and Spa every Wednesday through Sunday, so you can be impeccably styled all week long.
On-Site Styling Schedule:
Wednesday from 10am – 8pm
Thursday from 4pm – 8 pm
Friday from 4pm – 8 pm
Saturday from 10 am – 3 pm
Sunday from 10 am – 3 pm