Fall Festivals
HubWeek & Boston Food Truck Festival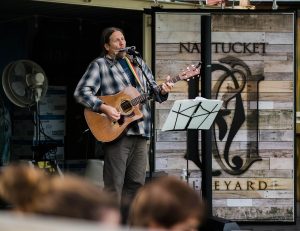 Autumn is finally here and all around the city, it's making its presence known. The air is crisper, the leaves are picking up vibrant shades of orange and yellow, and the slight chill has people buzzing with pre-holiday anticipation. But before we can get into full-blown holiday mode, there are fall festivals to celebrate, such as HubWeek and the Boston Food Truck Festival. 
5th Annual HubWeek Fall Festival
October 1 – 3
If you haven't heard about HubWeek before, it's an annual festival founded by The Boston Globe, Harvard University, MIT and Massachusetts General Hospital in recognition of innovative thought leaders. The event is designed to help you connect, learn and dream with people who are changing the world with brilliant ideas. 
This year you can enjoy speeches from Congresswoman Katherine Clark (MA-5), New York Times Columnist Carl Zimmer, Harvard Business Review Editor Amy Bernstein, plus many more. The festival features over 50 keynote speakers with topics ranging from the future of artificial intelligence and space exploration to retraining your brain to take on positive perspectives.  
Following the speeches are fun networking events like happy hours, a silent disco, and guided meditation sessions. For a full schedule of events and ticketing, visit www.hubweek.org. 
Boston Food Truck Festival
Saturday, October 5
Arrive hungry for this event! The Boston Food Truck Festival, hosted by New England Open Markets and Rose Kennedy Greenway, features over 40 food truck vendors offering a wide variety of items. 
Entrance is complimentary, with vendors dishing out tasty treats along Wharf District Parks and the Greenway from 11 a.m. to 5 p.m. As you indulge in delicious fare, enjoy the local artisan market, live music, beer garden, and plenty of fun activities for the little ones. With a little something for everyone, it's the perfect event for the entire family.
For more information about the Boston Food Truck Festival, visit the event page.