Tasteful Tacos
May's Monthly Entrée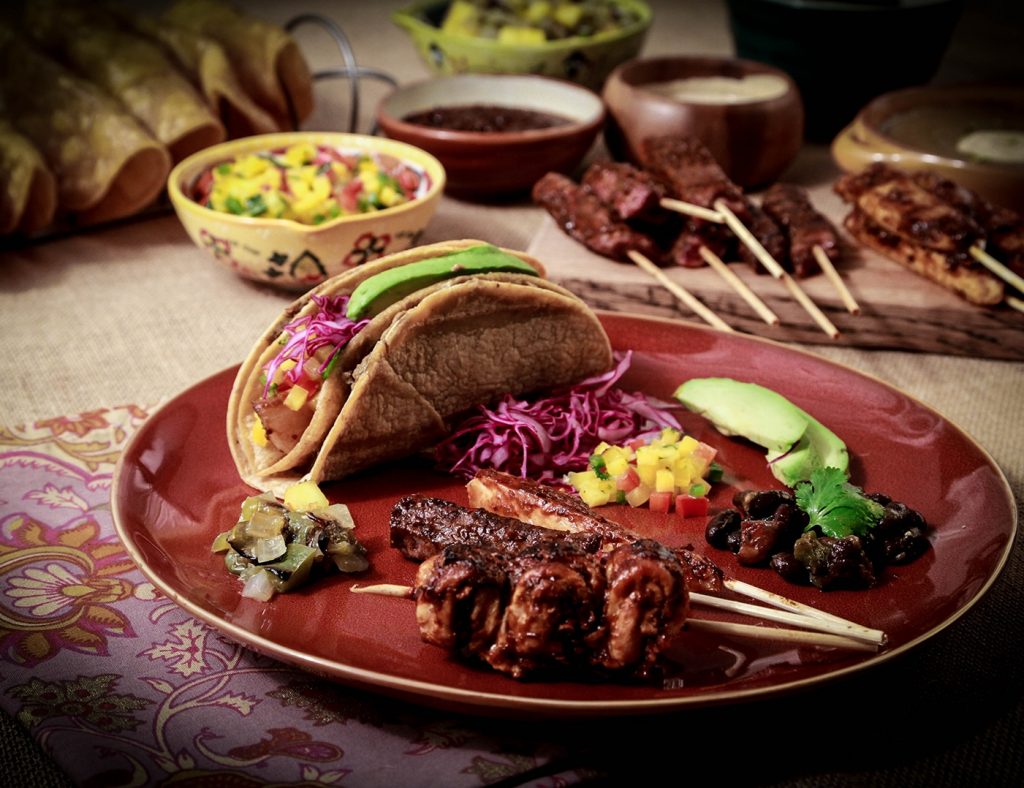 written by Christina Coplon
Tacos with a spicy margarita on the rocks – it's my go-to order at almost every Mexican restaurant. The simple pleasure of a warm tortilla filled with chicken, spicy salsa, and fresh avocado almost always sends my palette into overdrive. That is, of course, if I don't fill up on chips and salsa beforehand.
While I don't typically need a reason to get my hands messy and enjoy my favorite Mexican dish, Cinco de Mayo makes a good excuse for a taco-fueled celebration. Don't worry if the evening gets a little blurry…Mina at the Tower will keep the fiesta going all month long with steak, chicken, and fish tacos as the May monthly entrée.
The choice is yours – juicy chicken thighs, tasty skirt steak, or mild tilapia all perfectly marinated in a delicious chili-agave sauce and grilled to excellence. The taco-building begins with a double-decker exterior bringing the textures of crunchy fried tortillas and soft, grilled tortillas into every bite. Top it off with all the fixings including sweet mango salsa, tart green mango salsa, smoky and spicy black beans, and a citrusy lime crema.
Of course, Mexican flavors go great with tequila and Owner's Lounge Manager, Christy Puls, makes a mean margarita. Go classic with a traditional marg on the rocks or if you're really feeling bold, the spicy margarita with jalapeño slices has a respectable kick that will certainly wake up your taste buds.
However, if you're planning a fiesta and want to create your own taco bar at home, check out mtbmina.com for a full recipe, list of ingredients, and preparation tips from Chef Michael Mina himself. You can also order the featured entrée up to your home by calling down to the restaurant, using the HERE App, or by visiting mtbmina.com. Now go get your taco fix.