Spring Entertaining
Two Private Dining Rooms
are Better Than One

Spring is prime entertaining season. Friends and family are emerging from hibernation, the sun is starting to peak through the clouds, and the spring trifecta (Mother's Day, Father's Day, and graduation) is quickly approaching. While it might be a tad bit early to pack your swimsuits and escape to the Cape, it's the perfect time to host a dinner party.
But if hosting a dinner party feels hopelessly complicated and stressful, we've got some good news for Millennium Tower residents: it's not! Let the Private Dining Room (PDR) at Mina at the Tower or PABU Boston bring casual luxury to your next private party as you and your guests taste delectable dishes and sip on world-class wines.
MINA AT THE TOWER PDR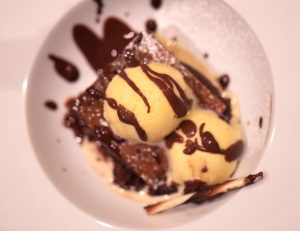 Restaurant Manager Anne Zando will bring the classically modern features of the space to life with fresh flowers and candlelight, setting the table for a warm and memorable gathering. Start the evening with cocktails and passed hors d'oeuvres followed by a three-course seated meal with wine pairings inspired by your preferences. Make your party as intimate or as social as you'd like with a capacity of up to 25 guests. No matter what you're celebrating, The Mina team will take your dinner party to the next level while you sit back, sip a glass of wine, chat with your guests, and lift nary a finger. View sample menu here.
To ensure your event is as special as possible, the Mina team requests that you kindly reserve the space a month in advance. All interested residents should contact the Club Concierge at club@mtowerboston.com
---
PABU BOSTON PDR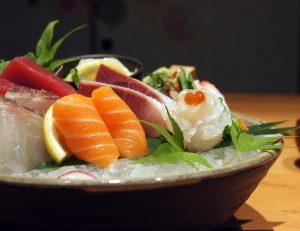 Some might think a dinner party is a simple combination of food, drink, and good conversation. But PABU Boston knows better. The floor-to-ceiling windows overlooking the downtown neighborhood create a fantastic backdrop for a flawless evening. Whether you're planning a business meeting or a celebration for a soon-to-be grad, you'll enjoy plenty of small plates, an elaborate sushi menu, and a massive sake selection. Each dish is served family style, so you and your guests can get a taste of everything. The PDR seats 20 guests comfortably with the capacity to fit up to 30 guests for a reception-style event. View menu options here.
As an added bonus, all food and beverage minimums will be waived for Millennium Tower residents (booking fee and suggested gratuity still applicable). All interested residents should contact PABU Boston's Sales & Marketing Manager Rebecca Massi at rmassi@pabuizakaya.com.