See Where Your Seafood Comes From
PABU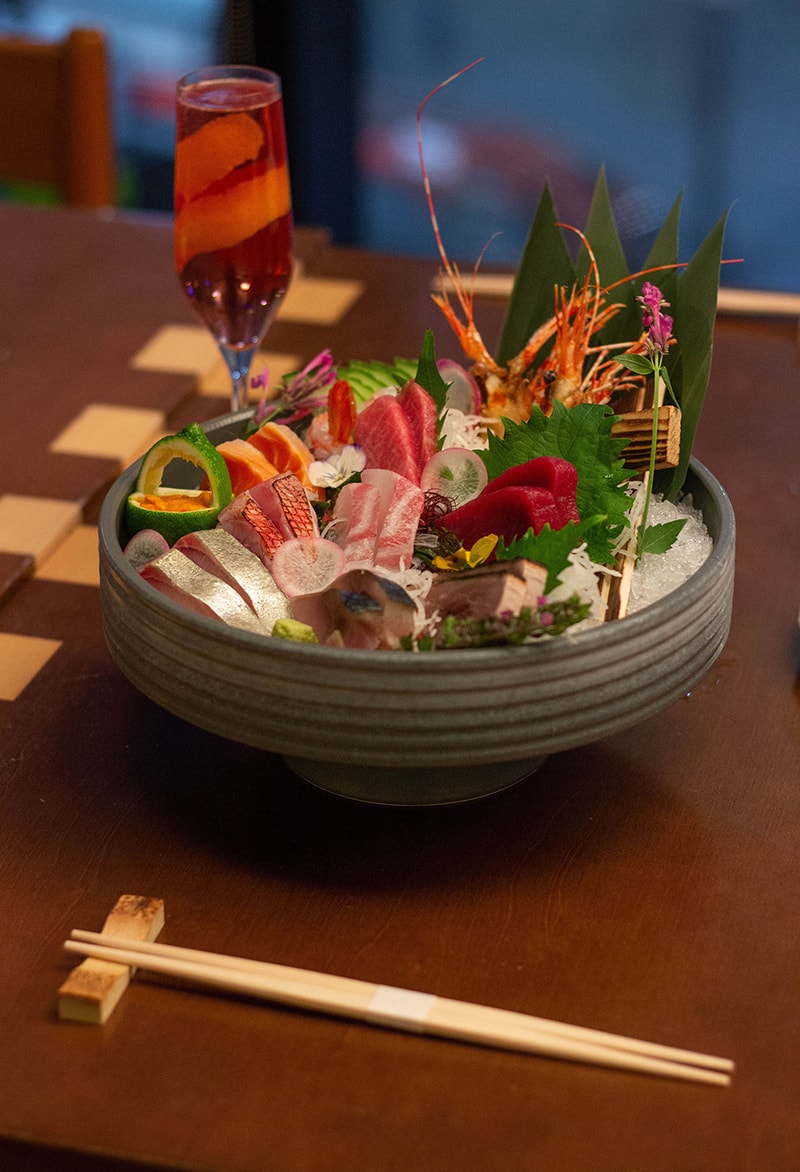 Not all sushi fish are sourced equally. The quality of fish is largely dependent on factors such as season, water currents, and abundance of food. As a result, a fish from one region may not taste like the same fish from a different region.
Over the course of a decade, Mina chefs have built a relationship with fish purveyors in Japan to search out only the best quality fish, some of which are available exclusively to Pabu.
For example, the Sawara at Pabu (also commonly referred to as Spanish Mackerel) has a mild and tuna-like tenderness. This is due to the fact that our Sawara is sourced from the Yamagata region of Japan, an area where the fish are able to reach large sizes.
Chef Ken Tominaga makes a bi-weekly trip to the airport to pick up the selection of fresh fish. He then transports it back to our kitchen, where the team prepares it. The Sawara is prepared with a charred skin to add a smoky flavor to the dish.
Next time you're in Pabu, take a look at the Fish Map Menu to see which region your meal is coming from!
Fish Map Menu

Kanburi | Winter Yellowtail
Sourced from Hokkaido
Umami-rich meat which is darker and fattier than younger Pacific yellowtail.
Sawara | Spanish Mackerel
Sourced from Yamagata
Mild and tender, the unique way Pabu chars the skin adds complexity and smokiness.
Kinmedai | Goldeneye Snapper
Sourced from Chiba
This deep-water fish gets its name from their mesmerizing "golden" eyes. This sweet, pink meat is served with the fatty skin on.
Isaki | Three-Lined Grunt
Sourced from Oita
A small white fish with tender flesh and a sweet aroma.
Inada | Juvenile Yellowtail
Sourced from Kanagawa
A tender, lean fish with a buttery taste similar to classic yellowtail.
Ankimo | Monkfish Liver
Sourced from Maine
Known as the foie gras of the ocean, this fish is cured in sake, washed in cognac and steamed.
Ensui Uni | Sea Urchin
Sourced from Maine
Stored in salt water to preserve the urchin at the optimum taste, this delicacy is naturally sweet and creamy.