Perfect Pairings
at Pabu
Shellfish and Refined Spirits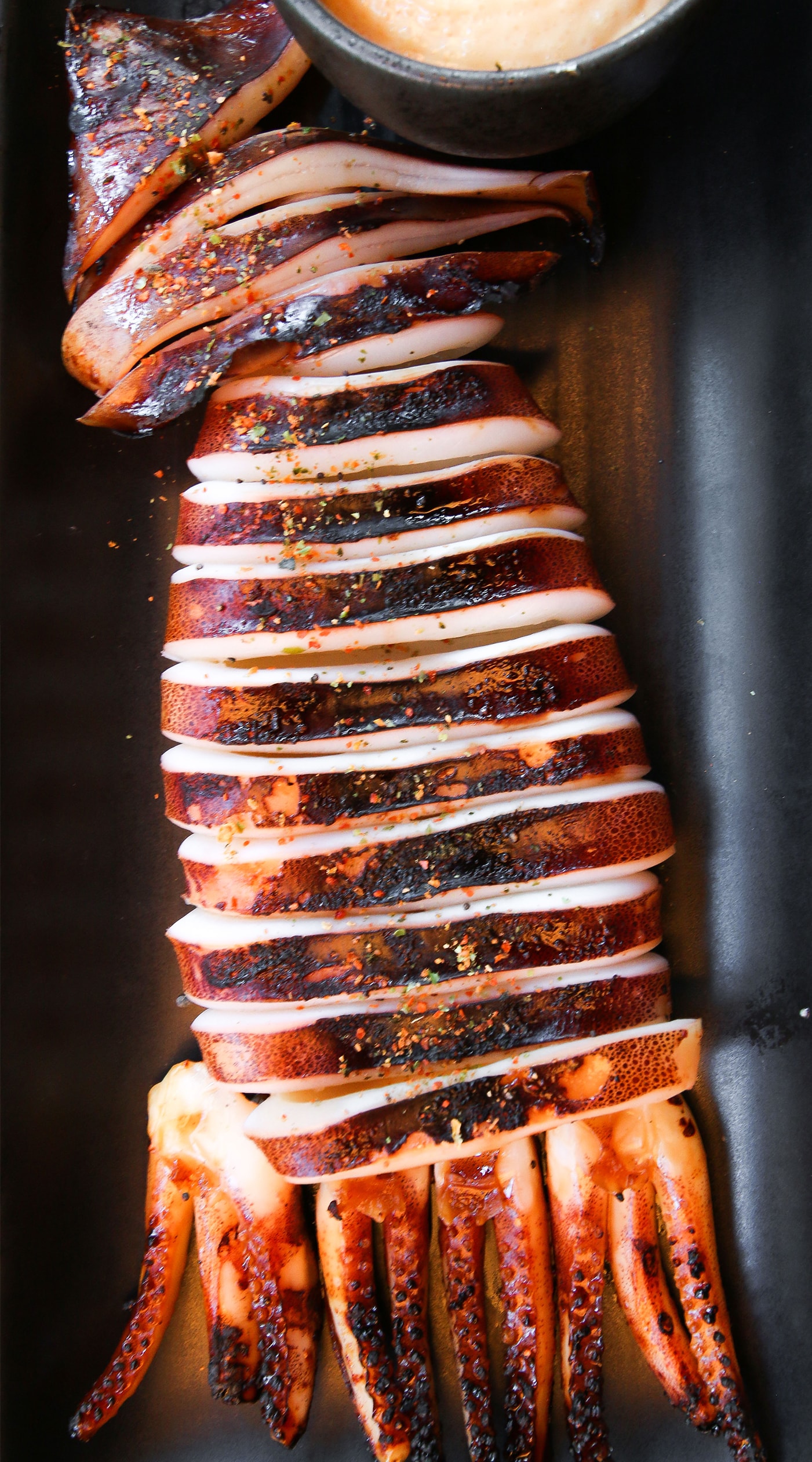 Will you be entertaining guests this summer? Impress them with a refreshing Negrosa at Pabu. This innovative cocktail is a Negroni with a twist. Luxardo Bianco and Cocchi Rosa is mixed with Código 1530 Rosa, a tequila rested for one month in a Napa Cabernet French White Oak barrel. Just long enough to enhance the natural agave juices while picking up the soft floral notes of Cabernet.
This cocktail is the perfect complement to Pabu's shellfish dishes. For a light meal, try the Razor Clam Salad, a seasonal feature with white asparagus, daikon, myoga, and yuzu sumiso dressing. Refreshing and delicious, it's the perfect selection for a breezy dinner date.
If you're looking for a heartier meal, the savory tones of Ikayaki Grilled Squid also pair well with Negrosa. Squid is one of those magical dishes that has the ability to take on the flavors of the ingredients it's prepared with. This smooth delicacy is slightly salty, cooked with umami soy and mentaiko mayo.
You and your guests are guaranteed to be in fine dining heaven. Enjoy trading notes on the unique fare while spending quality time with close friends and family. Bon appétit!