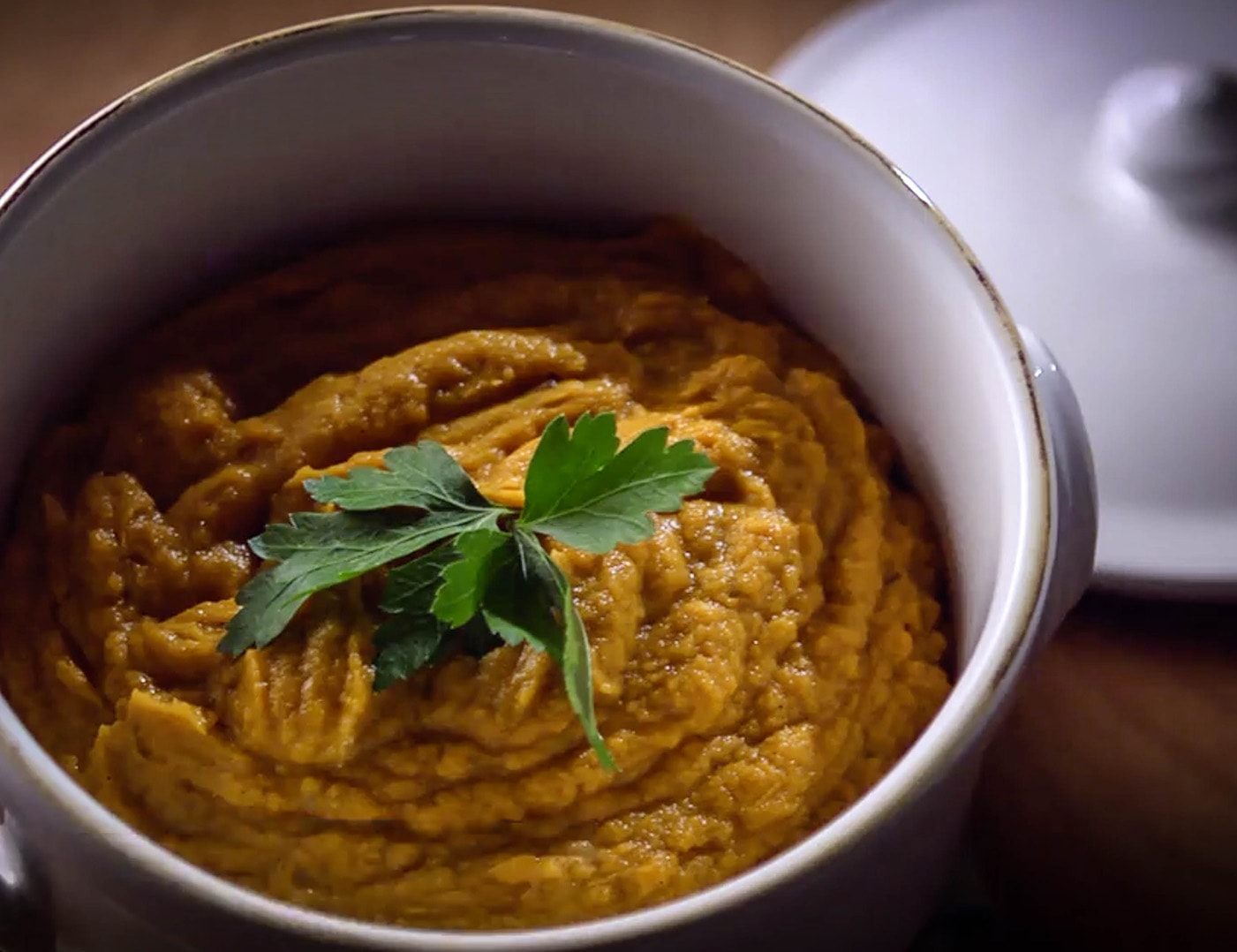 Take a moment to close your eyes and imagine this. You're the Thanksgiving host this year and, as family and friends slowly begin to trickle in, you are perfectly composed. In fact, you're so calm and collected that you've poured yourself a cocktail and you're happily swapping stories with your guests.
Here's what you're not doing. You're not stressing over the little details or agonizing about anyone getting underfoot. You're not missing out on new memories being made in the family room. And although cooking in your gourmet kitchen is a source of great joy, you're glad that today you're not rotating pans in the oven to keep everything warm.
Soon, the doorbell rings and everyone looks around. Who's missing from the group? With a knowing smile, you walk to the door and open it, revealing a beautifully prepared tray of Thanksgiving dishes from Mina at the Tower. Your guests' eyes widen as they see a whole roasted turkey with perfectly browned skin, moist stuffing, candied jewel yams, pan-roasted brussel sprouts, mimosa cranberries, a kale and pecan salad coated with honey dijon dressing, plus a whole pumpkin pie with fragrant steam still rising from the crust.
Just like that, dinner is served. It's the no-stress, no-mess way to entertain the whole family while also having a little fun yourself. How easy was that? To reserve a Hot & Ready Thanksgiving meal that will be delivered directly to your door, be sure to place your order with Mina at the Tower before Thursday, November 21. You can ask for the full feast, or simply pick and choose which dishes you would like off of the à la carte menu.