Friendsgiving
in The Club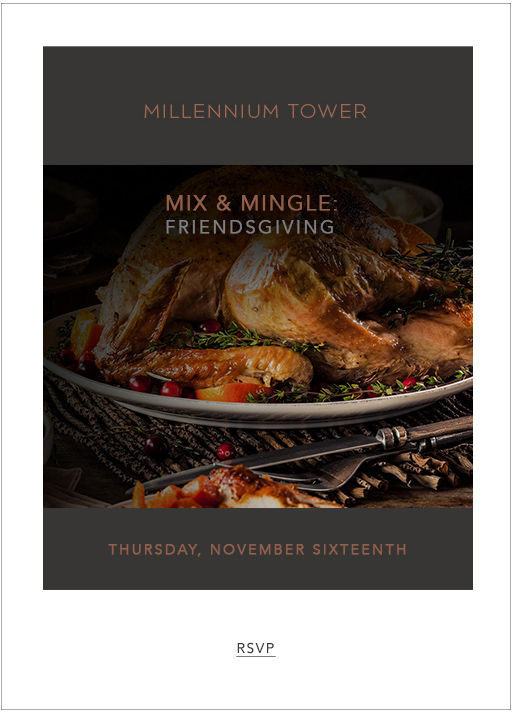 Thanksgiving is all about tradition in my home. Turkey, stuffing, and the inevitable political debate are the quintessential highlights to be expected at the table. Any deviation leads to chaos and ultimately a family meltdown. But this year, that all ends, because the Mina at the Tower team is adding a new holiday to the calendar. It's called Friendsgiving, and it's happening on Thursday, November 16 at the La Vie Mix & Mingle.
Gather together with your favorite Millennium Tower neighbors for a stress-free celebration complete with cocktails and unique Thanksgiving-inspired bites. It's a week before the actual holiday, so you won't be suffering from turkey fatigue and it's a great warm-up for the real meal.
Friendsgiving aside, the Mina team can also help you pull off a scrumptious spread on Thanksgiving Day. Either head down to The Owner's Lounge for a holiday buffet or contact Restaurant Manager, Anne Zando, and place an order in advance to receive Thanksgiving dishes à la carte directly to your residences.
CLICK HERE to see the buffet menu or CLICK HERE to see the à la carte menu.*
*Orders for turkey must be placed by Monday, November 13 and all other items can be ordered through Friday, November 17.
---
PABU Boston November Happenings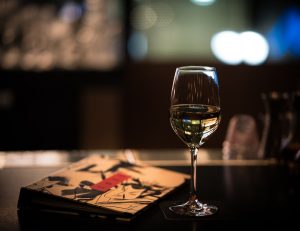 HAPPY ONE-YEAR ANNIVERSARY, PABU BOSTON!

Congratulations to the team behind PABU Boston on an incredible first year. Here's to another year of delicious sakes and exquisitely prepared and presented plates!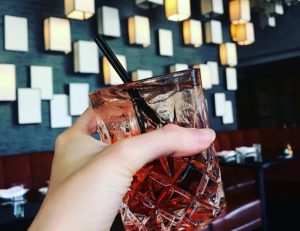 NEW PABU TONICS FOR RELIEF
This November, order a tonic cocktail. The Japanese have been using tonics to aid in the treatment of various ailments throughout history. And for every tonic sold this month, PABU Boston will be donating 100 percent of the proceeds to help those that have been affected by the devastating wildfires in Northern California.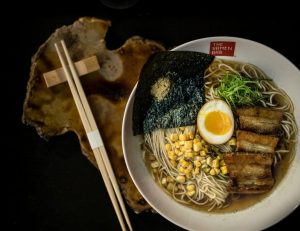 RAMEN BAR POP-UP
PABU will continue to offer their special ramen bar pop-up every Sunday through November from 5:00 p.m. to 9:00 p.m. Build your own delicious ramen dish by choosing a base, protein, and toppings.