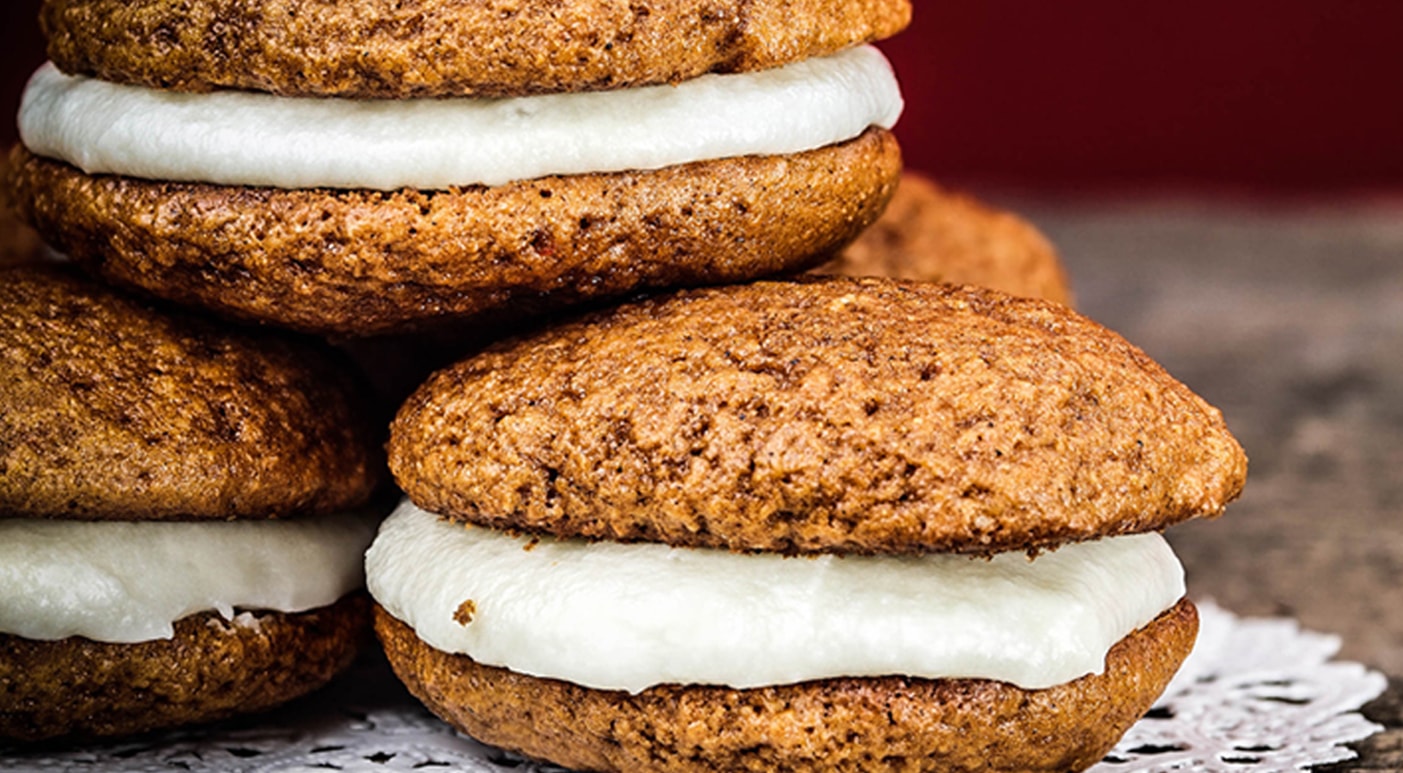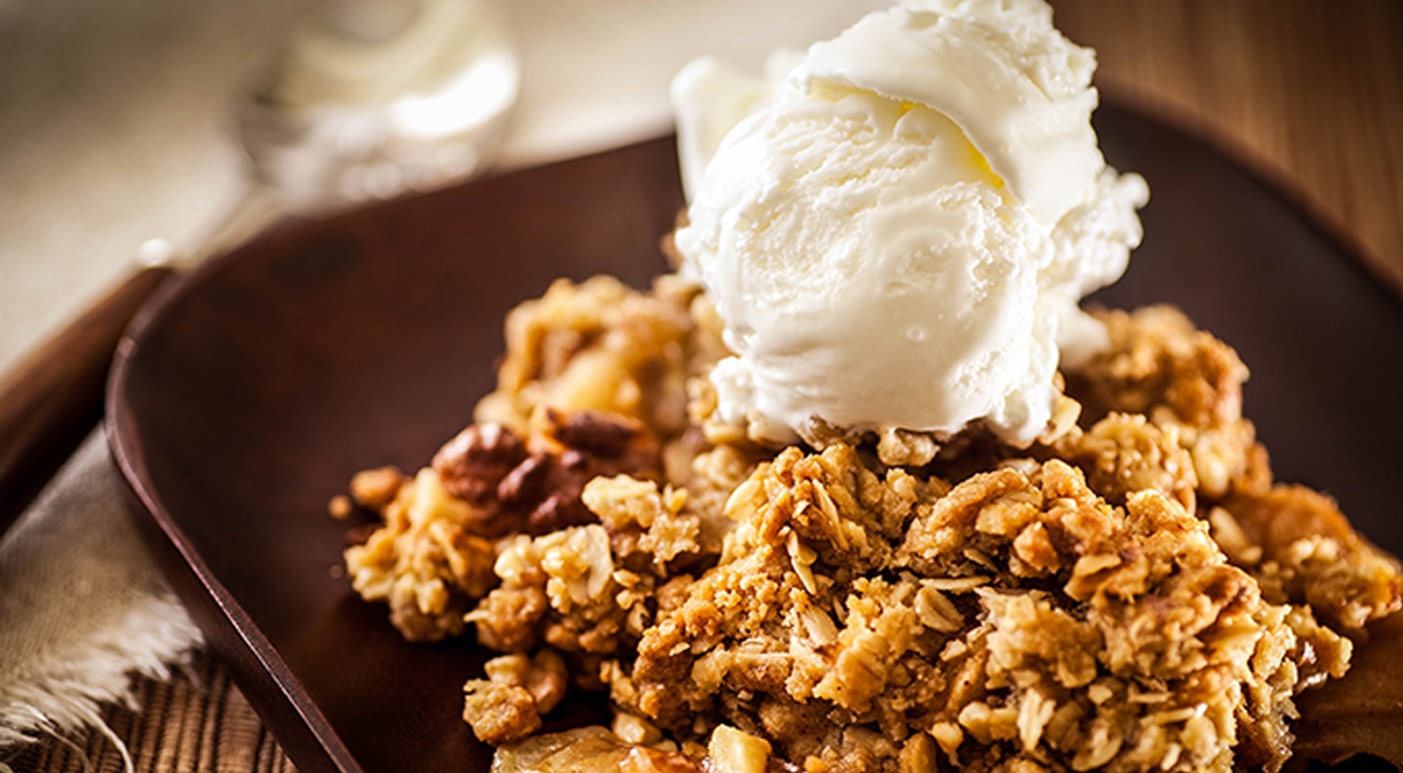 PUMPKIN CREAM CHEESE WHOOPIE PIES
Recipe courtesy of Morgan Guthrie
APPLE CRISP À LA MODE
Recipe courtesy of Nicole Yonke
INGREDIENTS
For cakes:
2 cups all-purpose flour
1 teaspoon baking powder
1 teaspoon ground cinnamon
½ teaspoon baking soda
½ teaspoon ground nutmeg
½ teaspoon ground ginger
1 cup butter
¾ cup white sugar
¾ brown sugar
2 teaspoons vanilla extract
1 egg
1 (15 oz) can pumpkin purée

For frosting:
1 (3 oz) package cream cheese, softened
¼ cup butter, softened
1 teaspoon vanilla extract
2 cups confectioners' sugar
INSTRUCTIONS
1. Preheat oven to 350 degrees Fahrenheit and lightly grease baking sheets.
2. Sift together flour, baking powder, cinnamon, baking soda, nutmeg, and ginger in a bowl. In a separate bowl, mix together one cup butter, white sugar, brown sugar, two teaspoons vanilla exact, and egg. Beat with electric mixer until smooth. Add and beat in pumpkin purée and gradually add in dry ingredients.
3. Spoon batter or pipe batter onto prepared baking sheets and bake in preheated oven until cookies are lightly browned, about 10 to 15 minutes. Let them cool for about 5 minutes before moving them to waxed paper.
4. Beat cream cheese, 1/4 cup butter, and one teaspoon vanilla with electric mixer until soft and creamy, beat in confectioners' sugar, slowly ensuring frosting is smooth and spreadable then either top or use the frosting between cookies.
5. Enjoy!