A First Look at:
Michael Mina's
PABU Boston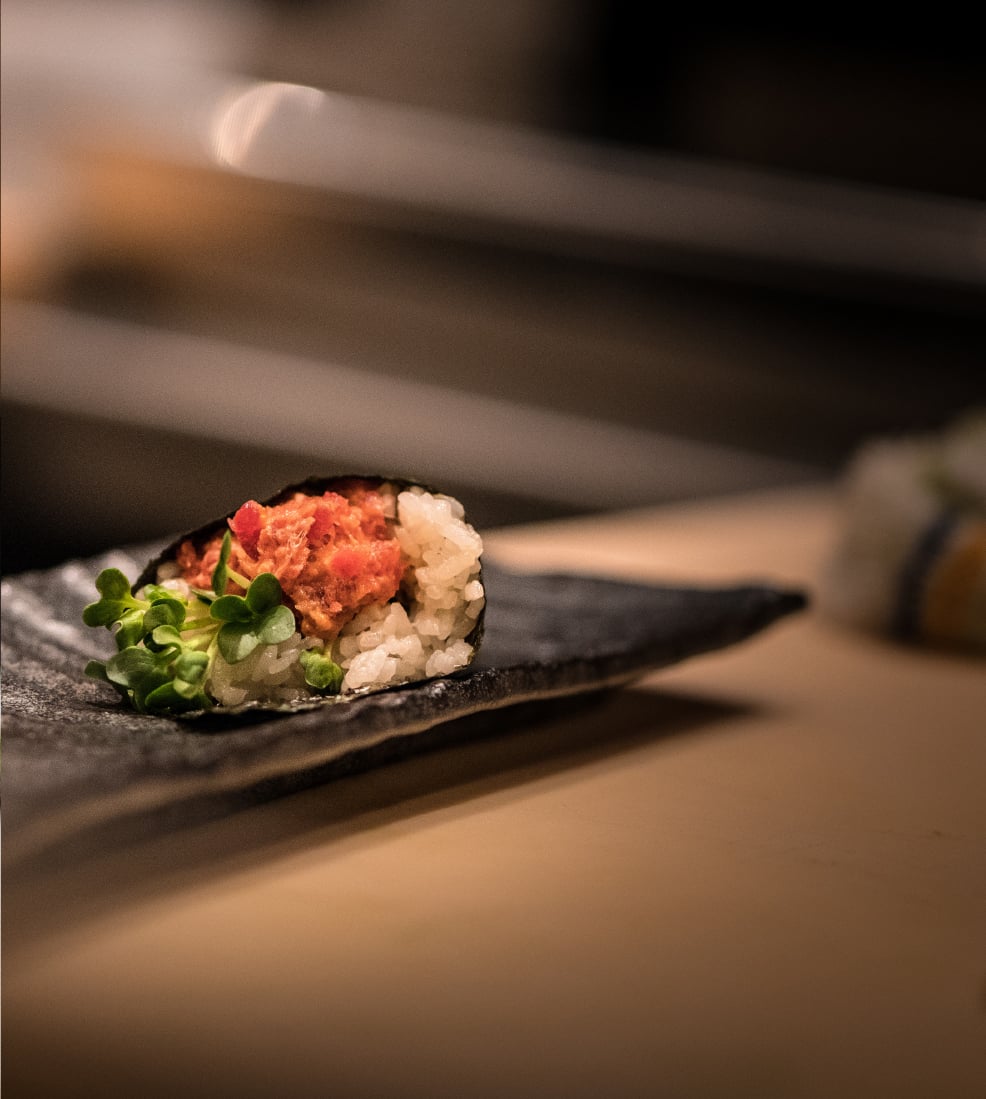 Michael Mina is a Michelin-starred, James Beard Award-winning chef. Ken Tominaga is a renowned sushi chef. Together, they gave the New England restaurant scene something to talk about with opening night at PABU on November 1, 2016. The modern, urban sushi bar and izakaya promises innovative cuisine for Boston.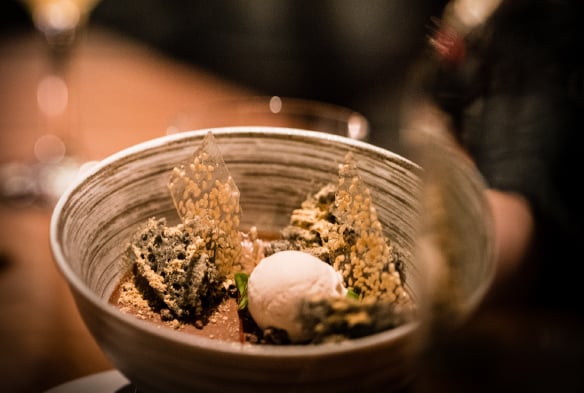 The restaurant is spectacular. There are hand-painted cranes perching on gold leaf walls behind the sushi bar where the itamae (or sushi chef) prepares the signature Happy Spoon—a single-bite of an oyster with uni, ikura, tobiko, and ponzu crème fraîche. Chicken hearts, beef tongue, and pork belly are slowly being roasted over Japanese white oak. The restaurant seats 173 diners comfortably, but on opening night the attendees were too eager to stay settled. They walked around enjoying the food, chatting with partygoers, and admiring the 7,800 square-foot space.
PABU Boston is mirrored after its original location in San Francisco. However, the Boston version promises to deliver top-notch Japanese cuisine complemented by New England-based dishes featuring market-fresh seafood. The Boston restaurant—like its San Francisco counterpart—has been designed by Bishop Pass, a Los Angeles-based firm, which has incorporated time-honored ideas of Japanese craftsmanship. Dozens of lanterns hang from the ceiling and a traditional Japanese bridge connects the lounge to the main dining room.
Best of all, the exquisitely prepared and presented plates—complete with impeccable service, a grand sake collection, and a lot of buzz—can be found on the second floor of our Millennium Tower. As an added bonus, Millennium Tower residents can enjoy preferential seating, cooking classes, and video demonstrations from Chef Michael Mina. Make your reservations by contacting your Club Concierge.
Learn more about opening night at PABU Boston here.