Cha-Cha-Cha!
Latin-Inspired Dancing at FLX Movement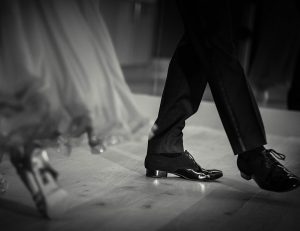 The cha-cha originated during the 1950s-cultural heyday of Cuba. After the island won its independence from Spain, tourists from around the world traveled to Havana to explore the pastel-colored streets by day, and the incredible music scene by night.
But really the only place to be seen after sundown was at the Tropicana. Best known for its dazzling Latin dance shows, the cabaret and nightclub was often frequented by well-heeled celebrities like Ernest Hemingway, Rita Hayworth, and John F. Kennedy. Today, more than 60 years later, the Tropicana still exists. But before you start packing your suitcase, know that you can experience the Tropicana's regal past with a Cuban-inspired dance class right here at Millennium Tower – no travel required.
Dress in something glamorous and glitzy and join FLX Movement Director, Rob Glover, to learn how to dance the cha-cha on Tuesday, October 10 at 6 p.m. If you can't make it to the class or if the waitlist is already full, there are plenty of other opportunities to experience FLX Movement. Whether you're preparing for a special occasion or just looking to gain confidence on the dance floor, FLX Movement offers private instruction and intimate group sessions for all levels of experience. CLICK HERE to start dancing.