Mustache Masterpieces
For No-Shave November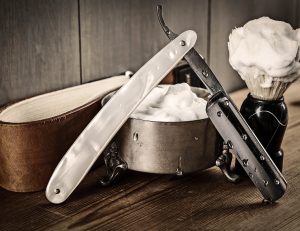 To shave or not to shave? This month, it's not a question.
No-Shave November is all about putting down the razor to grow awareness for cancer research. During this month-long journey, embrace your hair, which many cancer patients lose, and let it grow wild and free. From bountiful beards and exotic mustaches to even the faintest of stubbles, every bit of facial hair counts. If you're feeling competitive – and have been looking for an excuse to really let it grow – sign up to officially participate in No-Shave November HERE.
Upon December's arrival, you'll be in need of some serious grooming. Schedule an appointment and treat yourself to a job well-done with a professional straight-razor shave at FLX Salon & Spa. The Royal experience begins with a warm towel and shave lotions to prep your skin. Then, an expert barber will work to give you one of the closest, cleanest shaves of your life.
But for now, things are about to get hairy at Millennium Tower.