Love the Skin You're in
Micro-Needling at FLX Salon & Spa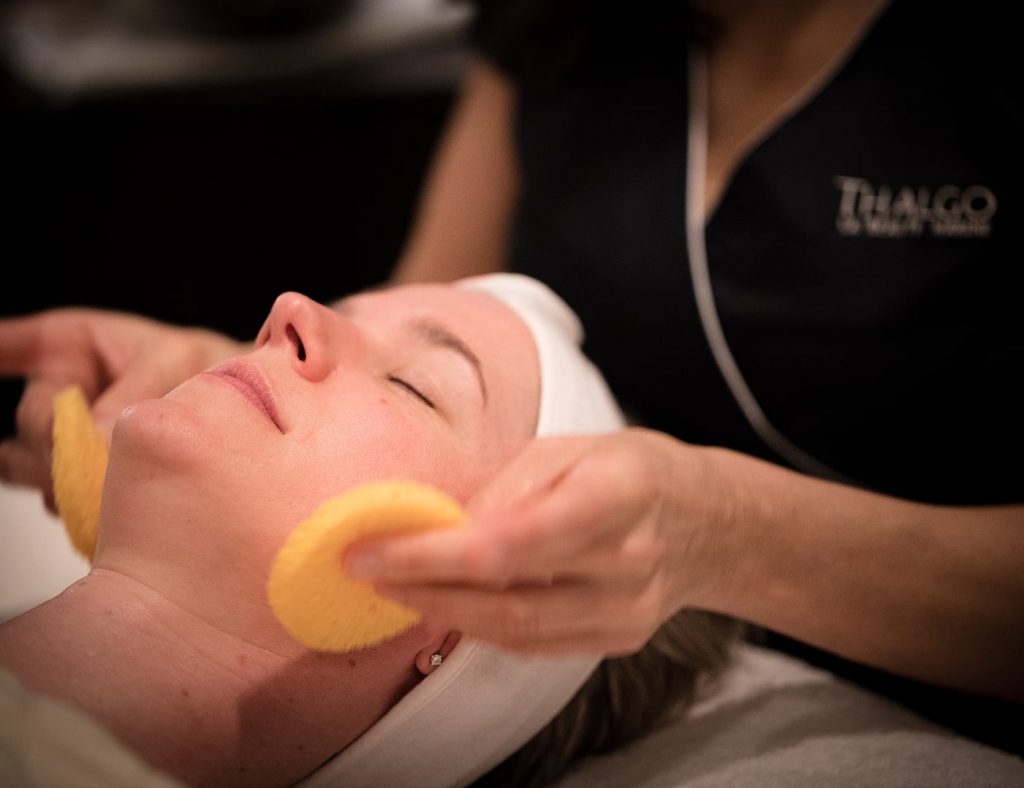 written by Nicole Yonke
My mother used to tell me that my chicken pox scars gave me character. But those little scars were no friend of mine. I've tried it all – oils, masks, serums, scrubs. There's no question that I'm a skincare devotee on a mission to have a flawless, younger complexion with the perfect natural glow. I know what you're thinking…this sounds like a lot of work. But thanks to FLX Salon & Spa the impossible is possible and I don't even have to leave my home.
Over the past few years, micro-needling has become one of the most sought-after minimally-invasive procedures. Micro-needling has been shown to improve the appearance of wrinkles and fine lines, acne scars, age-spots, sun spots, and stretch marks with as few as two treatments.
I had my initial consultation in the Salon Treatment Room with Master Esthetician Maria Lekkakos. Maria put my mind at ease by answering all my questions: Does it hurt? What's the recovery process like? How often do I need to come back?
I was convinced. A week later I was back in the Treatment Room having my face prepped for my first-ever micro-needling experience. The level of discomfort was nowhere near as bad as I had anticipated. Micro-needling creates a natural healing cascade that produces new collagen and elastin resulting in firmer, healthier skin.
For the next 24-hours after the treatment, I had to avoid all products (including makeup) and stay out of the sun. My skin was tight and a little red – as if I had gotten a sun burn the day before – but by the next morning I saw results. Unlike Botox and injectable fillers, which require regular maintenance, micro-needling literally triggers the collagen-producing cells in your body to go into overdrive and create permanent new skin.
Thanks to micro-needling, I've never looked better and I truly love the skin I'm in. Goodbye chicken pox scars…you will not be missed.

For the month of May, residents can receive a discounted micro-needling service, products and at-home maintenance tool with this great FLX Salon & Spa promo. Or reach out to your Club Concierge, Matt Kay, for additional information and any questions at MKay@MTBFLX.com.