Get Pampered and Perfectly Polished
at FLX Salon & Spa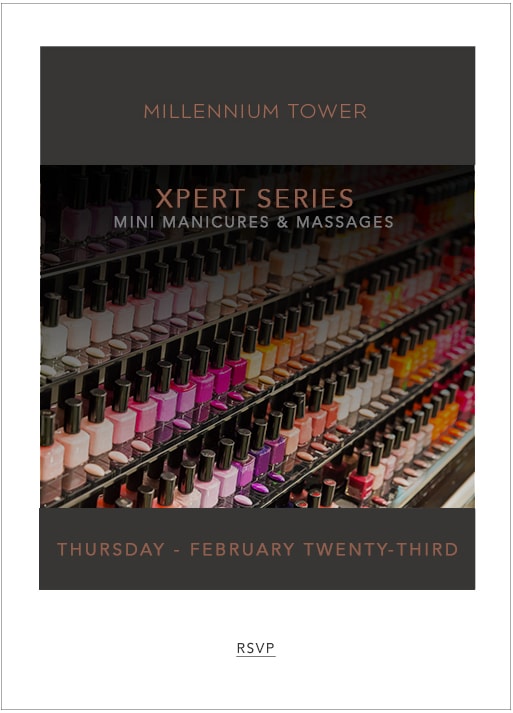 "Go nude for Valentine's Day," encourages Melissa, as I select my OPI GelColor from the latest collection. She's talking about my nails, of course. I've booked a mid-day manicure at the FLX Salon & Spa, run by famed Boston-based stylist Marc Harris.
Because I have a dinner date, I'm planning on working out immediately following my appointment, so I come downstairs in my gym clothes and let the nail tech know I'll be needing a gel manicure. Today, Melissa is my guide to picture perfect, date-night hands.
I'm a mani-pedi veteran, having clocked hundreds of experiences from luxury spas to mass-market nail salons, airport lounges to in-home stylists. Through it all, I've never been a fan of acrylics or over-the-top nail design trends, preferring to stick to the classics. Here, I'm in luck, because Melissa is my perfect match. A natural nail expert and Boston native, she has been treating hands and perfecting polish techniques for over a decade. She has an effusive smile and we're instantly off on a lovely conversation.
As I choose my polish and take a seat, Melissa gives my hands a once-over and formally begins the consultation. Overall, I get good marks for nail health, though she does recommend I moisturize with a daily cuticle oil rub, particularly in the cold weather. The rest of the experience goes just as well. We talk about the most in-demand nail colors and trends, (I have declined her nude suggestion and opted instead for a black-cherry chutney, which is more my style) and she shares her secrets for great nails for both men and women. She finishes with a superb hand and arm massage, and I leave feeling refreshed, pampered and vowing to return. As I walk across the hall and step onto the treadmill I think, "If only the gym could be just as relaxing…"
You can meet Melissa and experience her work at this month's Xpert Series – Mini Manicures & Massages in the Library at the Club. Make sure to reserve your spot by clicking here or calling your FLX Concierge.
You can book your own manicure, pedicure, and more at FLX Salon & Spa on the mtbflx.com